Blastion (2018 demo)
Alpha game demo. THIS DEMO IS OUTDATED - THE PROJECT IS BEING REBUILT
Blastion is a proc-gen dungeon shooter with a lo-fi pixel aesthetic. Progress through randomly built dungeon levels while shooting and slashing enemies.

FEATURES (0.1):

Procedural dungeon generation
Permadeath
Multiple guns
Player shooting, melee attacks, jumping and dodge rolling
3 enemy types
Player level progression
CONTROLS:
WASD to move
MOUSE to look, LMB to shoot, RMB to use melee attack
SPACE to jump
SHIFT + Direction to roll
E to pick up / use
R to reload
ESC to pause / quit
(ENTER to restart level, regenerates a new level layout)
NOTES:
The purpose of this DEMO is to test the game on multiple systems, to see
how it performs.
The gameplay is far from finished, although the main elements are in place.
The main menu has functionality for options, credits and highscores. They just don't do anything yet.
If you do test out the game, I'd appreciate some feedback!
Comments
Log in with itch.io to leave a comment.
He recently responded to this issue on his twitter @Oakleaff_ - I believe that the Cryptrunner dev (fusdev) ripped off Blastion.
consider looking into https://itch.io/docs/butler/ , your game can't be installed via the itch client which would be useful for games in development as it would auto update
edit: played the game a bit, Windows 10 fullscreen, runs smoothly without problems.
Possible bug: grabber enemy grabbed me through spawn room wall, something was damaging me, shortly after I got: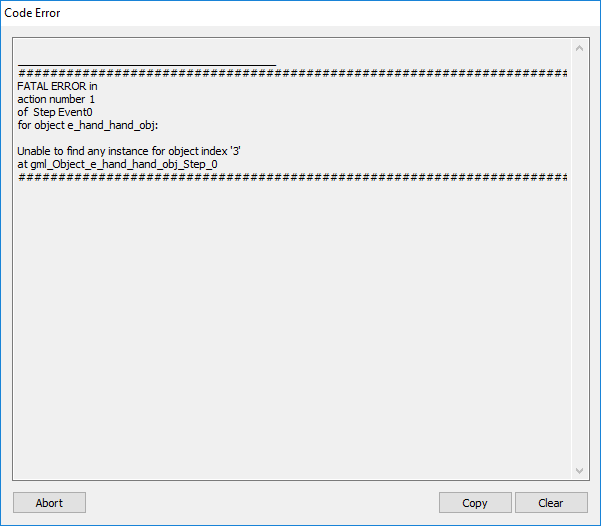 FATAL ERROR in Vertex Shader compilation
ShaderName: band_shd
D3DXCompile failed - result
at gml_Object_hud_obj_Draw_0
Interesting. Are you getting the error every time or is it something that happens randomly? What kind of system are you running? Could be a problem with your version of DirectX.
Every time. Running DirectX 12 in a PC with Win 10 Pro, 2 Radeon R9 295X2, i7-6700k, 32GB DDR4 RAM

Thanks, I'll look into it. Hasn't happened before, so probably something to do with DX / Windows.